Narcisse
2020, Documentary / Making Of, 13 min
In 2021, Stephan Richter rejoined the team of "Behind the Mask" to capture the riveting collaboration between freediver and dancer Julie Gautier and Florian Fischer in their breathtaking dance film, NARCISSE.
The outcome is an intimate portrait of Julie and Florian, delving into their personal fears and artistic egos.
Directed, filmed, and edited by Stephan Richter.
Narcisse
2020, Dokumentation / Making-Of, 13 min
2021 begleitet Stephan Richter das Team von BEHIND THE MASK bei den Dreharbeiten für den spektakulären Tanzfilm NARCISSE mit der französischen Freitaucherin und Tänzerin Julie Gautier.
Das Ergebnis ist ein kurzes wie intimes Porträit über Julie Gautier und Regisseur Florian Fischer, die über ihre persönlichen Ängste und Narzissmus reflektieren.
Regie & Kamera: Stephan Richter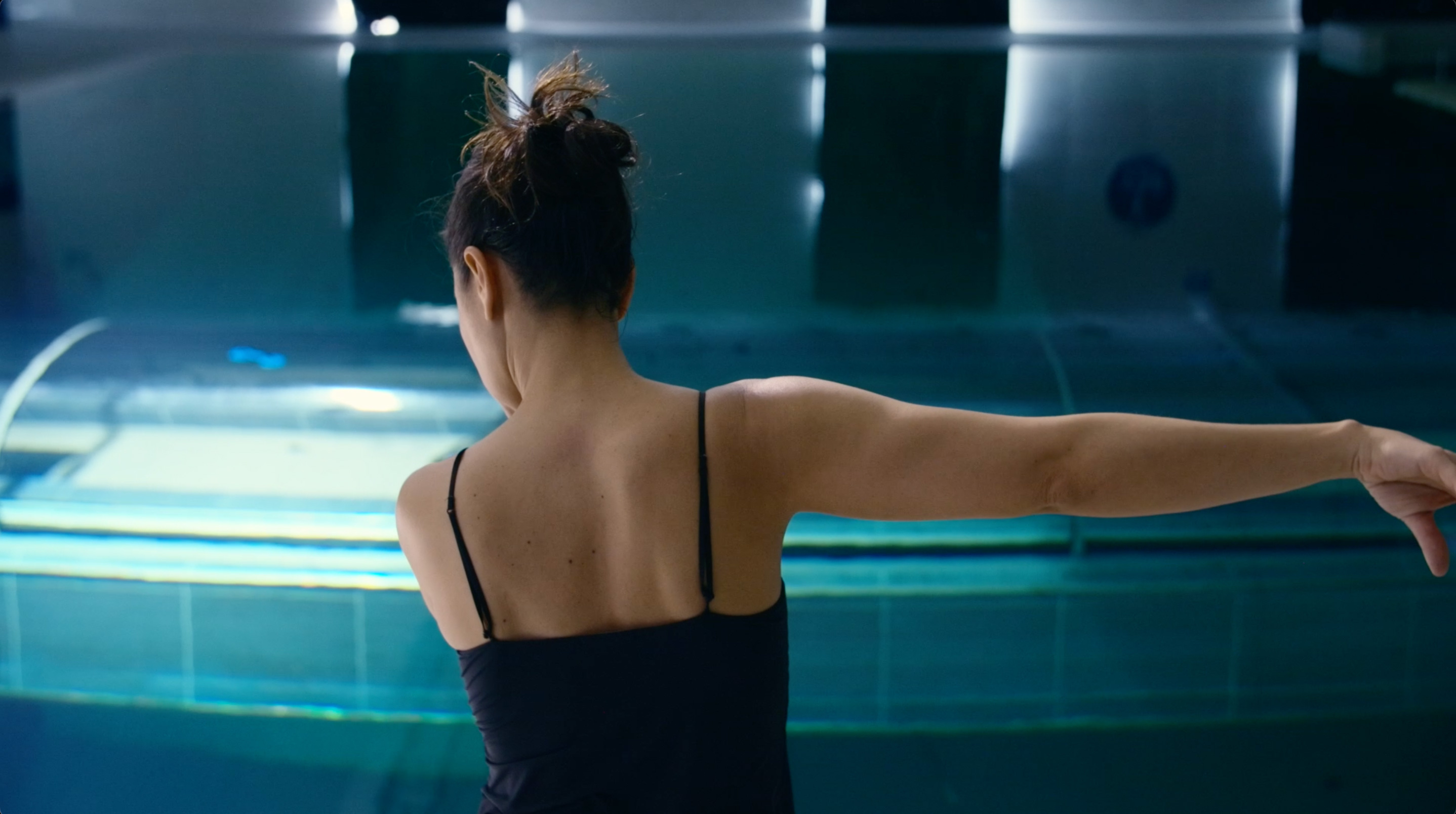 Out of the Blue
2020, portrait, 14 min
In summer 2020, Stephan Richter joined underwater videographer and founder of Behind the Mask, Florian Fischer, on an expedition to the Mediterranean Sea, together with photographer Greg Lecoeur and freediver Dada Li.
The result is a vibrant collaboration and an entertaining portrait of three passionate divers that gives insights into the world of diving and a behind-the-scenes view on the work of BTM.
Directed, filmed and edited by Florian Fischer and Stephan Richter.
Out of the Blue
2020, Portrait, 14 min
Im Sommer 2020 begleitet Stephan Richter seinen langjährigen Freund, den Unterwasserfilmer und Gründer von Behind the Mask Florian Fischer auf eine Expedition ins Mittelmeer, gemeinsam mit dem Fotografen Greg LeCoeur und der Freitaucherin Dada Li.
Das Ergebnis ist eine spannende Kollaboration und ein unterhaltsames Portrait von drei leidenschaftlichen Tauchern, daß Einblick gibt in die Welt des Tauchens und die Arbeit bei BTM.
Von Stephan Richter und Florian Fischer.